Travel agency Kairos Trogir offers a lot of day trips and adventure excursions all around Croatia. Make your holiday active and more interesting with excursions from Kairos Trogir. In our offer everybody can find something for it self! Join us! The amusement is guaranteed.
Cetina is long 104km. Water from river Cetina flows to the power station by the sea near Split. Water, which is regularly let out to the naturally canyon, is great place for summer rafting. Cetina makes deep and beautiful canyon. Through ourtrips, Rafting and Canyoning, you can enjoy this beautiful landscape and have lots of fun!!!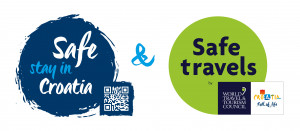 Experience the thrills of rafting in Cetina River. On this 4-hour rafting adventure from Omiš you can enjoy rafting with professional guides and admire the breath-taking panoramic views of Cetina canyon…
> free cancellation
> 3-4 h duration
What is canyoning? You slowly go down the canyon while the sound of the river amplifies, so after a ten-minute walk you find yourself deep in the canyon carved by Cetina river. …
> free cancellation
> 4 h duration
Family quad biking tour is tailored to all ages, especially beginners. 40km ride through beautiful fields near the magical river of Cetina and picnic with the stunning view…
> free cancellation
> 3 h duration
For true lovers of nature and sports extremes, this day trip from Hrvace offers over 40 km of trails, perfect for a variety of safari ride. Our experienced licensed tour guides will lead you through…
The adrenalin infused zipline polygon is located in the canyon of the River Cetina, 3 km from Omiš. It consists of eight (8) steel cables across which participants, sitting in a belt, descend down the canyon….
> free cancellation
> 3 h duration
his trip offers you a more exciting and stronger experience of the Cetina River canyon than just canyoning. Together with walking and swimming through the canyon it consists of two rope lowering down a cliff…
> free cancellation
> 4 h duration