WELCOME TO TROGIR
We would like to thank you once more for your booking in our apartments.
This is the address of our apartments:
Address: Matije Gupca 26, 21220 Trogir
Contact: +385 95 8056096
E-mail: tragoslemon@gmail.com
UNLOADING OF BAGGAGE
Let's find now the parking.  Tragos Lemon Tree itself is located in a walking zone but you can enter the city center parking for free for 20 minutes and stop very close to the house (the closest point is by the parking paying machine). The city center parking, called "Fortin", is very expensive, especially in summertime when it costs 25 kn (about 4 €) per hour. Park your car and come to the house: we will provide you with a magnetic card to access the parking lot.
CITY CENTER PARKING LOCATION
CITY CENTER PARKING
STREET
This is how the street looks like. The door on the right between the plants is the entrance door to the apartments.
ENTRANCE DOOR
This is how the entrance door looks like.
Give me a call or send me a message when in front of the door.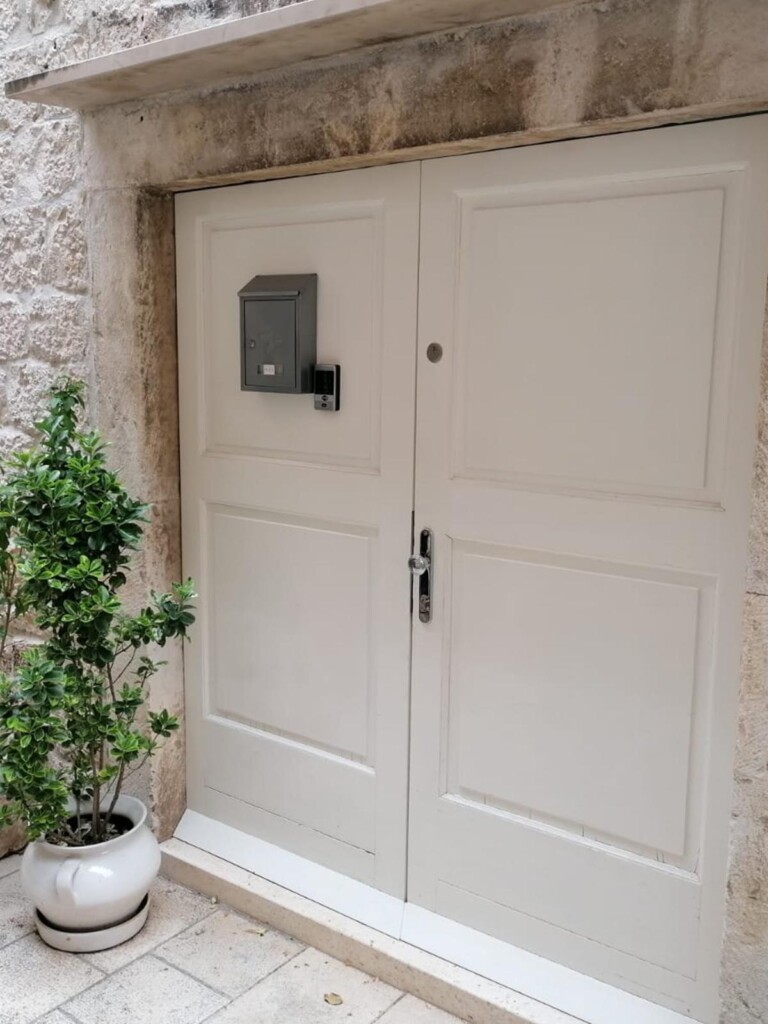 PARKING INFO
Let's find now the parking lot.
The parking costs 10 € per day and has to be paid at the property by cash.
Leave the city center parking (if you are parked longer than 15 minutes please endorse your parking ticket at the paying machine), turn left across the stone bridge and then again left on the main road. After about 250 turn left in the
T1 parking. To access the parking just use the magnetic card we will give you at the house and scan it on the ticket machine (do not put it inside the machine).
After parking the car, just walk towards the city center.