Travel agency Kairos Trogir offers a lot of day trips and adventure excursions all around Croatia. Make your holiday active and more interesting with excursions from Kairos Trogir. In our offer everybody can find something for it self! Join us! The amusement is guaranteed.
Croatia has eight national parks. Their total area is 994 km²; 759 km² is land and 235 km² is water.The most popular Croatian National Parks are Plitvice Lakes, followed by Krka, Brijuni and Paklenica. From Trogir we are organizing trips to the Krka, National Park since January 24, 1985 and Plitivice Lakes, since National Park since April 8, 1949.
Croatia has more than thousand islands. All of them are dotted along Croatian coast of Adriatic Sea. Some of the islands are larger and inhabited, other are smaller and deserted..Croatian Islands are popular visitor's destination. From Trogir we offer trips to the Island of Drvenik and Solta and to the Island of Hvar and Vis by speed boat.
Croatia has several of it's important sites on Unesco's World Heritage List. From Trogir we are offering daily trips to the Old city of Dubrovnik, known as the "Pearl of the Adriatic", but also trips to the neighbouring Bosnia. to Mostar, with its old bridge and Medjugorje, areligious tourist resort attracting Catholics worldwide.
Enjoy a fun and adrenaline-building experience on board a speed boat whilst admiring and swimming in the Dalmatian sea. Visit the must-see spots of Dalmatian islands and swim in its turquoise waters…
> free cancellation
> 10-12 h duration
Enjoy a comfortable motor coach ride to enjoy 3 hours at the magnificent Krka waterfalls. Visit the oldest native town of Croatia, the town of Šibenik. Have a walk in picturesque town of Primošten…
> free cancellation
> 7-8 h duration
Experience the thrills of rafting in Cetina River. On this 4-hour rafting adventure from Omiš you can enjoy rafting with professional guides and admire the breath-taking panoramic views of Cetina canyon…
> free cancellation
> 3-4 h duration
Savour the flavors of Dalmatian food on a 3-hour tour of Trogir' s traditional eateries. In the company of a culinary guide, get tips on wine, food, and more. Get to know the historical centre, home to some of Trogir 's most famous restaurants…
> free cancellation
> 3 h duration
Popular destinations
Vis is a small Croatian island in the Adriatic Sea. The farthest inhabited island off the Croatian mainland,…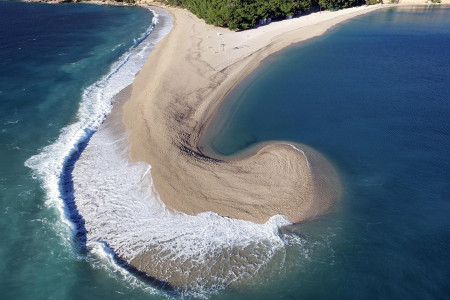 Brač is an island in the Adriatic Sea within Croatia, with an area of 396 square kilometres (153 sq…