Omiš
by anna
March 1, 2021
0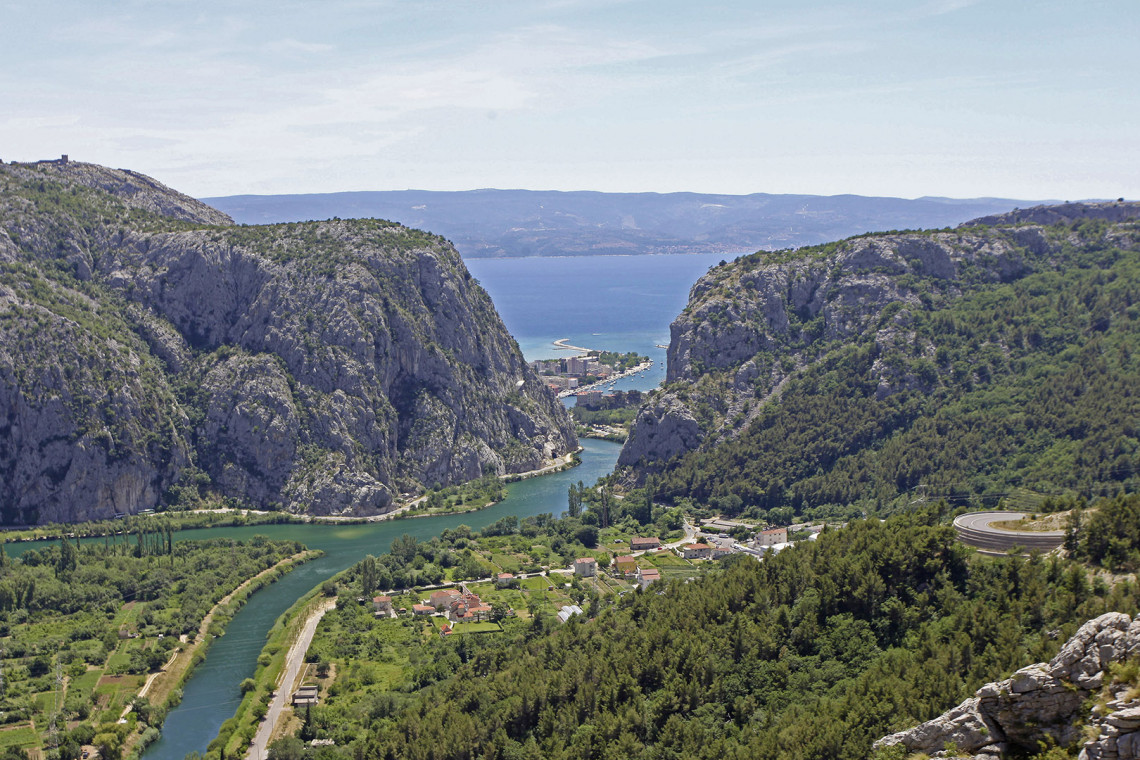 Omiš is a town and port in the Dalmatia region of Croatia and is a municipality in the Split-Dalmatia County. The town is situated approximately 25 kilometres (16 miles) south-east of Croatia's second largest city, Split. Its location is where the emerald green Cetina River meets the Adriatic Sea.
Omiš was well known in the past by the Corsairs of Almissa (Omiški gusari) whose Sagittas (ships), brought fame to them because they were built for attack and fast retrieval into the mouth of the Cetina River, protecting the town from foreign invaders.
The Omiš Riviera stretches for twenty kilometres (12 miles) along a coast of exceptional beauty, with many perfect pebble, sandy beaches, bays, steep cliffs and a crystal-clear sea. The mood is caught in an inscription on the lintel of a Renaissance palace in Omiš: "GRATIAS AGO TIBI DOMINE QUIA FUI IN HOC MUNDO" (Thanks be to Thee o Lord, that I have lived on this Earth). The destinations of Radmanove Mlinice and the Gubavica waterfalls (Velika and Mala Gubavica) are also points of interest. Radmanove Mlinice, located five kilometres (3.1 miles) up to the canyon of Cetina River, is an excursion/picnic place famous for bread baked under an iron lid (peka) and for fresh trout that can be caught from the river.