Hey! Welcome to Trogir.
We are so glad you decided to stay here, and hope you have a great time in Trogir. We are happy to share our special getaway with you and truly hope you get to enjoy it as much as we do. There are some fantastic restaurants and breweries in the neighborhood.
This book contains information about the accommodation and area to help you enjoy your stay. You should find everything that you need, but if you have a question that isn't covered in here, please do get in touch and let us know how we can help.
We hope you enjoy yourself and visit again in the future!
Your Kairos travel team from Trogir with love ❤
Above & beyond: must read FAQ!
Where is my apartment?
The check-in is usually done at the Travel agency Kairos unless it has been differently agreed. The Travel agency Kairos is located at the address Trg Sv. Jakov 15, Trogir. From June to September the reception is working every day from 9 AM to 11 PM. If you are coming off-season, please contact us for further details.
The central rooms/apartments are situated in a walking zone not accessible by car, but we can provide you a parking outside the centre at some minute walking from your lodging and the reception.
The room/apartments which are in Trogir, but on the Ciovo island side, are not accessible by car too, but we can provide you a parking at about 3-minute walking from the property.
If you didn't book your parking spot until now, please hurry up, limited places are available.
Where can I park my car? I have booked a lodging in Trogir center
Let's first unload your bags and get the keys of your lodging.
Type on your google maps device "Parking Fortin Trogir". This is the closest parking to the your lodging. It is very expensive (it costs 25 kn/h from April to to November). But you can access it for free for 20 minutes, just the necessary time to meet me and drop your bags in the lodging. Please let us know your arrival time and inform us when you are at about 30 minutes from the city parking.
Let's now find the parking location.
After unloading your luggage, endorse your parking ticket, type "AMC Trogir" on your google maps device and drive to the booked parking place. You should pay the parking fee directly at the parking.
Where can I park my car? I have booked a lodging in Trogir but on Ciovo island
Let's now find the parking location.
Please note that the parking is situated at about 3 to 5 minute walking to your accommodation. We
will meet you at the parking, help you with the bags and follow you to the booked accommodation. 
Please let us know

your arrival time

and text us when at about 30 minutes from the parking.

Please note that reservation for parking is compulsory, limited spaces are available. 
At what time is the check-in?
For some of our accommodation the check-in is at 2pm, for others at 4pm. Please check the check-in time on your booking confirmation.
If you are arriving earlier than this, please first come straight to the reception with your bags, we'll store them there and have a walk in the town until the check-in time. If you are coming by car, just come at the reception and we will provide you immediately the access to our parking.
Self-check-in option
In some of our accommodation the self-check-in option is available. If so, we will provide you with an access code for the key box. This will allow you to check yourself into the property. Look out for the code in your inbox 1 day before arrival.
Please ensure you have the code before you travel. If not, please contact us. There's nothing worse than arriving somewhere new (potentially at night) and not being able to get in! To get in, simply enter the 4-digit code, open the key box and take your key. If the self-check-in option is not available we will be waiting for you, don't worry.
Documents registration & GDPR
We kindly ask you to prepare the passports/IDs of all the guests, to show them at the check-in.
A mandatory law – General Data Protection Regulation (GDPR) requires every guest to present a valid government ID upon check-in, persons other than registered guests are restricted from the apartment. As of 25.05.2018., we are obliged to inform you that when placing a reservation and checking into your booked accommodation you agree to present your personal identification documents, i.e. submit your personal data.
The personal data required are: first and last name, type and number of your personal identification document, gender, state and address of residence, with date of birth and citizenship.
Data is collected only for evidence of tourists in the Information System of Tourist Boards of the Republic of Croatia – eVisitor (Law on sojourn tax, National Gazette 152/08). The personal data is collected for statistic processing and is used by the Tourist boards, public authorities and Ministries relating to this procedure. List of departments we must provide your personal data to are the Ministry of tourism and Tourist inspection, Ministry of internal affairs and Ministry of finances – Customs authorities. Each unauthorized usage, publication, change, processing, reproduction, distribution, recording or assignment or any other form of unauthorized usage of such personal data is strictly prohibited. If you can not or do not want to provide us your information for any reason, we are not authorized to provide you accommodation service.
The App we are using to check you into the system is scanning the machine-readable zone on your document and collecting the data there available.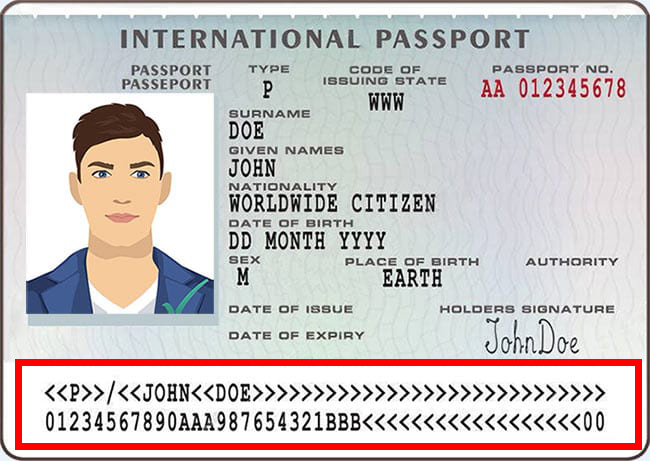 The check-in is done and now?
Wi-Fi Password
ID: Happy Moments
Password: thx4review
If there is any loss of service, please contact us.
Air Conditioning
The air conditioning remote is located on the table. It is normally set on the cool mode. Turn it on, adjusting the temperature is simple, please keep it not below 21 degree and make sure all the windows and door are closed, otherwise it will not work properly. If you experience any issues with the heating / air conditioning, please come to the reception.
Hot Water
Most of our properties have a boiler for heating the water. If this is your situation, please have in mind to keep the switch for the hot water always on. The boiler switch is in a set of three switches outside the bathroom's door.
Other properties use a solar water heating system all year round and you don't need to do anything.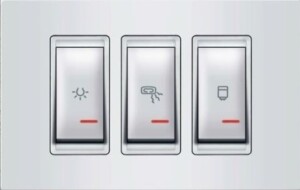 TV System
In most of the cases you will find two remote controls: one for the TV and the second for the satellite box. The remote of the same brand as the TV is necessary to turn on the TV, while the other remote (turn on) to change the channel of the satellite box. If you can't see any channel, change the input/source on the TV remote. If you experience any issues, please come to the reception.
When only one remote is available, it means that the satellite box is embedded in the TV. In this case you must choose the right input/source on the TV remote.
What You Will Find at the House
We provide a starter pack which includes three roll of toilet paper in the bathroom, a few trash bags, basic cleaning products. If you have booked an apartment, in the kitchen we provide basic spices such as salt and pepper and other commonly used spices. If a dishwasher is available, we will provide a couple of dishwasher capsules too. If a washing machine is there, a capsule will be provided as well. You will need to purchase these supplies for the rest of your stay.
Bed Linen / Towels
The beds have been freshly made up for your stay and there are towels on the bed or in the bathroom. For longer rentals, the housekeeping will arrive to bring you new towels (please put the used on the floor in the bathroom), the linen is changed once a week. We respect the environment so, if you'd prefer, they didn't change your sheets or towels, we'd be an-ok with that! (It's entirely your choice, however).
Garbage
In Trogir centre, the garbage bins are situated in the "parking fortin street" (see the map). If you are staying in Trogir, but on Ciovo island side, you will find green garbage bins outside the house. Please throw the garbage before checking out from the property. You can recycle the beverage packing (plastic and glass bottles, cans), purchased in Croatia, and sell them back to the shops (in Trogir the service is available in the bigger supermarkets such as Kaufland and Lidl).
Think green!
Please THINK GREEN and help us in our sustainability initiatives:
turn off the air conditioner and the other electrical appliances when not in your accommodation
use your towels more than one day
recycle the beverage packing purchased in Croatia and sell them back to the shops (plastic and glass bottles, cans).
Safety info & rules!
Quiet Times
We are in a residential community and, although this is a holiday destination, it's home to many people. As such we ask that you respect their privacy and their right to a peaceful existence! Specifically, between the hours of 12pm and 8am noise should be kept to a minimum.
Smoking Policy
All our properties are non-smoking. Please do not smoke inside the rooms/apartments. Feel free to smoke outdoor but remember to keep the area clean and free from cigarette butts!
Pets
Although we love animals, pets are not allowed in our rooms/apartments. The only exceptions are certified service dogs.
Safety Information
Dial 112 for any kind of emergency in Croatia, regardless of whether your need an ambulance, the police or the fire brigade. Your call will be dealt with as appropriate. This number works from both landlines and mobile phones.
Here is a list of the other numbers to call depending on what you need help with.
192 – Police
193 – Fire Brigade
194 – Ambulance
195 – Search and Rescue if at sea
1987 – Road Assistance
01 4640 800 – HAK (Croatian Automobile Club)
11888 – Telephone Directory
18166 – Weather Forecast
18981 – General Information
11802 – International Telephone Directory
The above numbers are listed as you would dial them from a Croatian number. If you are a visitor and need to call from a foreign number, precede the number with +385. +385 is the country code for Croatia. In calling a Croatian number that has a "0" at the beginning, remove it when using the country code.
For example, to call the Croatian Automobile Club from a Croatian number, you would dial 01 4640 800. To call from a foreign number, you would dial +385 1 4640 800.
Check out time and instructions!
Check-out Time
Check out is 10am. Should you wish to leave later than this please contact us beforehand. If we have guests arriving it will be tricky, but we can try!
Check-out Process
You've hopefully had a relaxing stay! But, before you leave, we would appreciate if you could do the following:
Run the dishwasher (if there is any) with any final dirty plates, etc.
Ensure all windows are closed
No need to clean the room/apartment but please try to leave everything tidy
Please throw the garbage before checking out from the property.
Turn off the air conditioner and all the other electrical supplies
Lock the door and return the keys at the reception (if leaving earlier than the reception opening hours, please contact the reception for further instructions. If you need to store your bags, feel free to do so at the reception)
Please travel safely back home and we hope to see you again soon!!
Where's the Nearest?
Boat & Bus connections
From Trogir you can get by boat to….
If you would like to reach any other Dalmatian island, you will have to go first to Split and grab you ferry there. Apart the national company (schedule available on www.jadrolinija.hr), another private company is connecting Split to Hvar, Korcula, Bol and Dubrovnik (schedule available on www.krilo.hr).
From Trogir' s bus station, which is situated on the opposite side of the green open market, you can catch different local and intercity buses. The local buses are connecting Trogir to the municipalities of the island of Ciovo, to Seget, Marina and the line 37 is connecting Trogir to Split. It drives from the main road from Trogir to Split and Split to Trogir. The bus departs every 20 minutes on weekdays and Saturdays and every 30 minutes on Sundays. A one-way ticket costs about 20 Kuna. To check the timetable of the local buses please visit www.promet-split.hr.
If you want to visit cities from other counties, you will have to take an intercity bus. Please check the schedule on www.getbybus.com. Note, Split can be also reached by an intercity bus (direct bus).
Book your next holiday and get 10% of discount!
Put Diruna 55, 21223, Okrug Gornji, Croazia
4

Bedrooms

4

Baths

8

Guests

Holiday home
Planikovica V 5, 21223, Okrug Gornji, Croazia
4

Bedrooms

4

Baths

9

Guests

Villa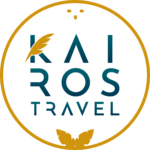 Put Svetog Ante 1, Trogir, Croatia
4

Bedrooms

4

Baths

10

Guests

Villa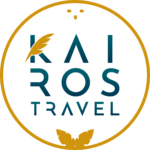 Kamenita ul. 3, 21220, Trogir, Croazia
4

Bedrooms

4

Baths

8

Guests

Townhouse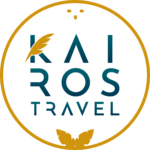 Bok 7, 21222, Sevid, Croazia
2

Bedrooms

1

Baths

4

Guests

Apartment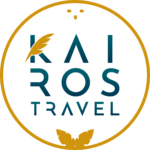 Kamenita ul. 12, 21220, Trogir, Croazia
5

Bedrooms

5

Baths

12

Guests

Townhouse